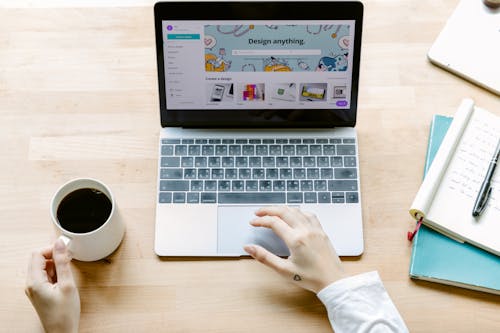 Hi readers, am super excited to publish this article that I am sure will help a lot of you get free traffic to your blogs and websites. With this method, you'll need to work only 10 or 15 minutes per day, for 10 consistent days for you to see results. No long stories, let's get talking.
What Is The Blazer Method
There's nothing called blazer method, I just coined it myself. But in reality, what's it all about? The blazer method is simply copying and pasting your contents on different websites all over the internet. Pasting your contents on websites that are getting millions of visitors every month.
I'll show you the websites and explain how this method will really help you get a lot of traffic, and users into your website. Let's find out.
LinkedIn
LinkedIn? Yeah! Of course am not going to tell you to go and paste your links in the post field. In LinkedIn, if you have an account, perfect, but if you don't have an account, you can go and sign up. LinkedIn is today, one of the best social media platform that'll help you grow and get traffic.
How To Use It
Simply, inside of your LinkedIn account, navigate to write article. Note that it's not a post but an article. The next thing to do is to copy your article on your blog, the headline and the body, and paste it in to LinkedIn. It takes less than one minute to do so.
I will show you how this will help you in few minutes. But for now, just post the same articles on your website as articles on LinkedIn, and publish them.
Quora
Quora is simply a Q&A website that you can ask and answer questions on. In this article, am not going to tell you to do that and paste your links in your answers.
How To Use It
1. Login to Quora.
2. Click on your profile.
3. Click on create a space, name it whatever you wish to, and write a short description.
4. In the space just created, you can start pasting the contents you copied.
5. Publish.
Medium
Medium allows you also to post your articles, and you can write articles there too. Medium is a great tool if you're a beginners without a website for affiliate marketing, you can use medium.com as your website to post your articles and paste your affiliate links.
How To Use It
1. Go to Medium, and create an account if you don't have one. Log in if you do.
2. Click on your profile.
3. Click on write a story.
4. Copy your article on your blog, the title, and the body, and paste them. You can add images too.
5. Publish.
So, these are the first three websites, LinkedIn articles, Quora spaces, and Medium, to publish your stories or articles. The next thing is,
How To Get Traffic
This is an important part of this strategy, because for example Medium, gets around 225 million monthly visits, Quora on the other hand gets around 500 million visits, and LinkedIn gets around 1 billion visits per month.
The first benefit is that, if someone is searching on LinkedIn, Quora, and Medium for a topic related to your article, they may find your article. The second benefit is that these websites have high rankings and authority on Google. Which means that your article may also rank on Google through this websites instead of your own website which is perhaps still new and has no rank on Google. This is very important for to get organic traffic from search engines to your articles
How To Get Free Traffic To Your Websites
After copying and pasting your articles to these websites, and getting traffic to them, you need to somehow direct that traffic to your website. How? That's what we'll discuss in this section.
The answer is simple. Create internal links to your own articles, services, and websites. Whenever someone reads your articles on Quora, LinkedIn, or Medium, can simply link back or visit your main website. This is how you can get free traffic from these websites. Getting free organic traffic to your articles, and link back to your website.
One more important tip, whenever you write and start getting followers on these websites, you're doing brand awareness, you're letting people know about you and business, and they'll start visiting if they like your contents. To keep their trust in you, you have to publish real valuable contents. Not necessarily long contents but real content no matter the length.
These are the main three websites LinkedIn, Quora, and Medium. Go now and start leveraging on their potentials. It'll take you less than 5 minutes to publish the same articles from your blogs into these websites.
Related: Affiliate Marketing.
Now, let's move on to the next three websites that are somehow easier where you'll only publish the links of the articles.
All need to do is;
1. Sign up if you don't have an account.
2. Click on the plus icon.
3. Paste the link to your article.
4. Click on mix.
5. Add to collection.
6. Click on publish.
Mix gets around 1.4 million visits per month which is very good traffic source. Mix is also from the US, so I guess the traffic source is good. Publish your links constantly on mix.com.
I believe everyone reading this post know about Pinterest. One thing about Pinterest is that, when it comes to traffic, Pinterest is a really powerful tool. The reason is that, in Pinterest, people use the search feature a lot unlike Facebook or other social media platforms. On Pinterest, people use the search feature to find things they're interested in.
All you need to do is;
1. Sign up if you don't have an account.
2. Click on create a pin.
3. Enter the URL and title of your blog post.
4. Create an image. The best way to create an image for Pinterest to use Canva.com. In Canva,
I. Click on create design.
II. Search for Pinterest.
III. Select Pinterest pin. It'll will give the best size for Pinterest pins, and a lot of templates. Select one or create a new one.
IV. Select and edit a template or create a new one yourself.
V. Download.
5. After creating the image, click on the publish button.
Head over to Pinterest and start getting traffic.
Personally, I think this website is one of the best, though, it requires so more work like 5 to 6 minutes. This website allows you to create and publish small slides or eBooks. What you're going to do here is to upload a small version of your article.
How To Go About It
1. Go to Canva.
2. Create a slide by searching for Instagram post.
3. Create a summarized version of your article in few pages like Instagram post.
4. Download as pdf.
5. Head back to slideshare and upload your file.
Slideshare gets around 182 million views per month. This is also one of the websites to publish on and get traffic from. You can publish the pdfs and link back to your website.
These are my six websites. Just try it, it's super simple and it's totally free. It takes only about 10 to 15 minutes of your time daily. Thanks for reading and happy hustling.