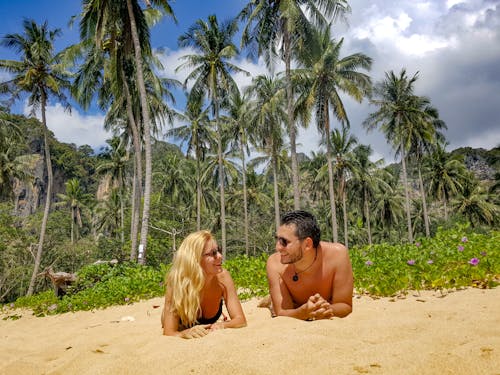 ---
Almost 50% of Americans would struggle to come up with even $400 to pay for an unexpected bill, that's according to the Federal reserve's 2018 survey to Household Economics and Decision Making, in which about 12,000 households were asked about their financial well being.
This means that most Americans are forced to dip into their retirement savings early or they keep getting into debt, which is a bad situation to be in either way.
Just how so many Americans become so short on cash? And if that many people can't cover a small, unexpected expense, how can they save for retirement?
That's why we'd love to share these 10 habits to develop to retire early so that you can handle any unexpected expense at any age and don't need to borrow or sell anything.
With that said, let's retire early shall we!
---
1. Determine How You Want to Retire
The path to early retirement is no joke, it requires time and incredible discipline to earn, save, and invest as much as you can.
Retiring wealthy or retiring comfortably are two different outcomes that require hard work and sacrifices.
Retiring wealth means having more than sufficient Assets that'll generate income to last your lifetime. While retiring comfortably means having a guaranteed source of income such as pensions, social security, and retirement plans.
Whichever way you determine to retire, you will surely live a cool and fun life that was already being paid for by you working in advance.
2. Track Your Worth and Annual Spending
In order to retire early, you need to take records of your finances.
You need to know how much money you need to support your lifestyle until death. That means tracking down your net worth and calculating your annual spending constantly in order to know you're on track.
Here are five ways to keep track of your finances;
1. Checking your bank statements
2. Categorizing expenses
3. Using a budget or an expense tracking APP
4. Explore other expense trackers
5. Identify room for change
It's really a good idea to set up semi-automated tracking with an app to verify how much goes out the window. Knowing your net worth and calculating expenses not only lets you know how much you're worth, you owe, and where you spend your money, but you can use this insight to plan for the future and grow your net worth.
3. Set a Target Number
Grant Sabatier, a self-made millionaire, and early retiree suggest having between 25 and 30 times your expected annual expenses saved or invested, plus a year's worth of expenses in cash.
He developed a formula which he used to calculate his target number in his book Financial Freedom; A Proven Path to All the Money You Will Ever Need; He shares the formula he used to calculate his target number which he further broke down into monthly, weekly, and daily saving goals.
After setting a target number, you'll need to have a plan for how much you need to set aside every month to build that number you aspire.
4. Get a Financial Planner
Setting up a plan for early retirement and hitting the target number is somewhat difficult to get down with all by yourself, especially when there are multiple scenarios to put in mind like how a recession could affect your investments. Also, we are not all financial gurus who know what exactly to do with our money and how to make it grow.
The advice and guidance of a financial planner can help you crunch the numbers and send you home with an actionable plan to achieve your target number and even hold you accountable.
5. Spend as Little as You can
Living below your means is the only way to save and invest aggressively.
It becomes very difficult to build substantial and long-term wealth if you spend more than you earn or spend equally as you earn. When planning to retire early, be committed to spending as little money you can until retirement.
Now, that's why it's a sacrifice because you're giving up luxury for a payback later on down the line. It's not an easy option but in the long run, it's definitely worth it.
6. Seek to Earn More
It's important and rewarding to keep your spending in check, but you can only cut costs to a certain level. –according to Eric Roberge, a certified financial planner. Cutting your expenses is a short-term solution whereas increasing your income passively is a long-term solution.
You can't definitely save and invest $1000 each month if you're making $1000 in a month total. There's a big limit on how much you can save and invest but not how much you can earn. Taking up a side hustle to diversify income streams gives you more flexibility and potentially an opportunity to reach financial independence quickly.
And talking about side hustles, the most lucrative side hustle are those that generate passive income, such as real estate.
7. Put Your Money to Work
Investing some portions of your money that are leftover, into the stock market or other alternatives you deem profitable and secure, gives you an edge to a successful retirement.
Many retirees and self-made millionaires stick to the billionaire Warren Buffet's favorite investment: low-cost index funds. Index funds are all-in-one investments that track a specific financial market and are designed to diversify your money and minimize risk.
Here, your money is being used to generate a constant flow of income, while increasing your interest.
8. Constant Education
If you're going to achieve your retirement goals, you'll need constant education on all the ways you can get there.
You can retire when you have all the money you need for the rest of your life, or when you have well-established systems in place to pay you for the rest of your life. Constant education keeps you mentally prepared and alert to ways by which you can achieve your retirement goals.
Another thing is legal education, knowing how to protect your net worth and make it last as long as possible.
9. Get Serious About Changes in Lifestyle
Several actions could close the gap between them (the amount needed for retirement and the amount estimated) in 10 years, like getting out of debt. Debt is a parasite to retirement, it keeps eating away from your retirement dreams and can definitely hinder you from putting away much for your retirement as long as you're giving money to the mortgage company every month.
Paying off your debts can drastically change your retirement picture. Also, keep taxes and health care in mind, just because you're retired doesn't mean you're exempted from them.
10. Have a Backup Plan and Same Spending Habits
Consider the economy tanking or not really fully comfortable with the unstructured days of early retirement, would you go back to work or make room to cut expenses? It's important to have a backup plan for such arising.
After retiring early, you don't just start spending "mad cash" on everything. You rather keep the same lifestyle, but this time you don't have to work for it anymore. That lifestyle is now normal and it's now time to enjoy all the efforts you've put into making it happen.
Time and discipline are all you need to execute your plan from here on out. Keep earning, saving, and investing, forgetting not to also live in the present while you can.
"Sacrifice is necessary for early retirement, but it's not all we do either, it is important to treat and reward ourselves along the way by celebrating those smaller achievements"- Steve Adcock, early retiree.